The bandannas fit together with the classic buckle collars.
In order to place the bandanna on the collar you need to unfasten the collar and then put it through the tunnel in the bandanna.
XS fits on a 15 mm tape
S fits on a 20 mm tape
M fits on a 25 mm and a 35 mm tape.
Hand washing recommended, as machine washing may damage the metal parts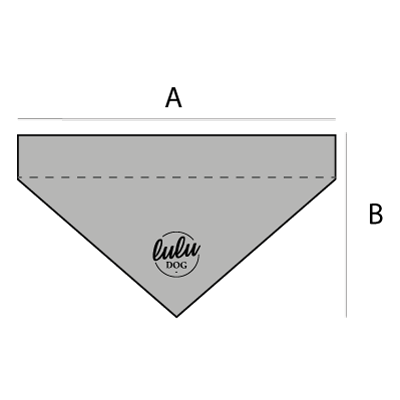 | | | |
| --- | --- | --- |
| | A | B |
| XS | 10 cm | 8 cm |
| S | 15 cm | 12 cm |
| M | 22 cm | 16 cm |
You may also like…
60.00 € – 65.00 €48.78 € – 52.85 € + VAT